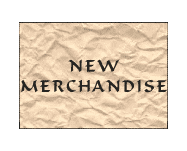 DEATH merchandise is officially out and circulating! You probably got our catalog a few months ago with the new 'Let the Metal Flow" shirts. They have a large gold and silver logo on the front and the motto, in silver, on the back of a black shirt. They crush!
Our artist, Strain, created the new 'PHILOSOPHER' shirt available now for a limited time. It has a killer glow in the dark effect that you'll really dig! And make sure you get the new DEATH baseball hat. A red, silver and black logo is embroidered onto a black baseball hat. The 'SUPPORT MUSIC, NOT RUMORS' t-shirts are now available with silver writing, as well. Also available, is black tank tops for guys and the new black lycra tanks especially designed to fit our fellow Metal Sisters. Both have a huge DEATH logo in silver on the front. Also available is the new sweatpants, longs sleeve t-shirts, so definitaly check out the new catalog! Also for the first time we have official Metal Crusade shirts for members only! Your satisfaction is guaranteed.
FINALLY, HERE IT IS... THE ANSWERS TO THE TRIVIA QUESTIONS!
In newsletter #1, we printed a list of trivia questions for a contest to see who could answer the most questions the quickest. And not only were the following questions answered directly by DEATH, the band were sure to add in any extra information pertaining to these particular questions, so have fun and read on!!!!!
1) WHAT WAS THE NAME OF THE FIRST DEATH DEMO?
'Death By Metal" was the first, but "Reign of Terror", "Infernal Death" and "Mutilation" (with Chris Reifert on drums) were the others. They are extremely hard to find, not even Chuck has a copy, so if you have one, you're very lucky!
2) WHAT WAS THE ORIGINAL DEATH LINE-UP FROM THE DEMO DAYS?
Rick Rozz playing guitar, Kam Lee on drums and vocals and Chuck playing guitar. They didn't have a bass player because they said they couldn't find a bass player in '83 that was into that kind of brutal music. They just tuned down low to compensate for the lack of the bass. Chuck said there wasn't even anyone in Florida at that time into Metallica, let alone music that was even heavier and more brutal.
3) WHAT SONG WAS FEATURED AS AN MTV VIDEO IN 1992?
"Lack of Comprehension" from the fourth album, Human. It symbolizes how parents place blame on music when their kids get into trouble when, perhaps, in reality it may be the parents own faults and they just can't accept the responsibility.
4) WHAT KISS SONG DID DEATH RECENTLY COVER ON THE NEW ROAD RUNNER COMPILATION "AT DEATH'S DOOR II"?
"God of Thunder". Death are avid Kiss fans. They did it for fun during the recording of "Human" and had never intended to release it.
5) WHAT IS THE SONG "TOGETHER AS ONE" ABOUT?
Siamese twins. Chuck had a book with pictures of siamese twins. It inspired him to write about their lives and their pain.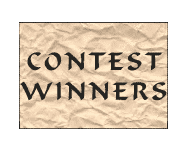 TRIVIA CONTEST WINNER:
Brian DeAndrade - had the most correct answers the quickest! He received a phone call from the METAL CRUSADE and was congratulated by Chuck! A drumstick used in the new rehearsals for SYMBOLIC was autographed by Gene Hoglan and sent to him.
METAL CRUSADE LOGO CONTEST:
WINNER: Yani Quinton
HONORABLE MENTIONS:
Michael Van Laere
Belgium, Europe
Jim Johnson
Staples, Mn U.S.A.
Mike McGowan
Jacksonville, NC U.S.A.
Agnes Dorozsmai
Hungary, Europe
Anna N. Abadgieva
Bulgaria
Craig Warren
Mobile, Alabama U.S.A.
ULTIMATE METAL DEAL:
Thank you all for being so patient with this give away. It took us a while to get out the packages but I'm sure it was worth it! This was a give-away open to fan club members who could get three of their buddies to join the METAL CRUSADE. Each of the names listed below got something extra special for being one of the first ten people to submit their names.
(1) Sal Stratis-Staten Island, NY
(2) James B. Beavan III-Hughsville, Md
(3) Brian De Andrade-Lincoln, RI
(4) Craig Warren-Mobile, Al
(5) Sean Simmons-Winter Park, FL
(6) Lee Collins-Washington D.C.
(7) Kerri Solomon-Anaheim, Ca
(8) Suh-yung Kim-Tokyo, Japan
(9) Adrian Barclay-Bradford, England
(10) Carlos Gonzalez-Mexico
DEATH VIDEOS WANTED!

If you possess DEATH videos... We want them!!! We are putting together an offical DEATH video that will have behind the scene and live coverage. If you possess anything that we could use, write to us, let us know what you have. If your clipping is used, you will receive credit... Thanks!